Click Here to Join Our Next Live Webinar.
Ecolonomic Action Team you will be able to view all kinds of cool info about areas of interest. You will receive login information for this Free Membership at the website - http://www.eatcommunity.com  
Click Here to Join us NOW!
Internship Opportunities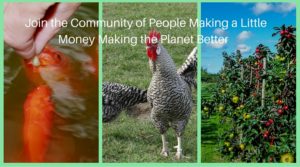 Here at the Center for Ecolonomic Excellence and Development (CEED) and Nourish the Planet (NTP) we are excited to hold our Education based webinar for our staff, interns, alumni, EAT Community members and guests. After running our Webinars on WebinarJam and on Blab for almost two years, we have gone back to using an older platform, that is an industry standard, GoToWebinar.
The Center of Ecolonomic Excellence and Development, LLC (CEED) and the Institute of Ecolonomics, LLC (IOE) always has open internship positions.  Since 2011 we have mentored, trained, and received valuable work from over 60 interns at our Northern Colorado location.  We now have a second location in at Yasica Mountain EcoCenter in the Dominican Republic  for which we have intern needs. Watch the short video below to get a better idea of what the CEED and IOE internship programs could do for you.